Let's Get Started 678-644-5504

I'm Working With You Whether You See Me Or Not!

GhostSecPro, LLC ® , Winder, GA 30680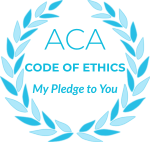 Whether You...

Want to strengthen your marketing plan and online presence,

Need polished copy for corporate or marketing materials, 

Want to organize your schedule and itinerary more efficiently 

                                                            OR

Need extra support with something else in another department...

                                    GhostSecPro can help! 

With over 20 years of administrative support and business experience, GhostSecPro works closely with you and your company to deliver fast, targeted, reliable content and services focused on your message and goals. 

Learn more about GhostSecPro's 
services
 and commitment to 
clients
. Call today to enlist the help of an administrative expert.
This is a website I designed for a current Non-Profit Client. The first picture is before my re-design while the second shows the finished product. I currently host and maintain their site.

In this fast paced, crazy world we often only take time for criticism and never praise. Well I am here to tell you that Sherri at GhostSecPro is INCREDIBLE!! Not only did she design a wonderful website for us at 
www.adventurebags.org
, but she also has never once pushed me off till another day when my CRISIS moments come up! She is always there to assist and doesn't stop till the "crisis" (even if it's only in my mind) is resolved. She never complains even after I have asked her the same thing multiple times. She gives me the answer with a smile! I would highly recommend her to anyone needing an assistant, web designer, "crisis" manager, or a great listener for whatever YOUR needs might be. Call Sherri, you won't be disappointed!
Kindest regards,

Debbie Gori

President

Adventure Bags, Inc.

Read what Debbie said about her new site...

I have worked with Mike & Arinda for several years now. I built their 
website
 and currently maintain and host the site  and handle the majority of their social networking as well.
Mike and Arinda had some wonderful things to say....

When we met and asked Sherri to join our team, we had no idea what we needed. We also didn't know where to begin with Social Networking or building a website. Sherri is so easy to talk to and work with and she is always able to figure out and put into words our vision. If you are in need of someone to help translate your vision and help you grow your business...you need to call Sherri!

Yep...You can pay your invoice securely with PayPal!

As a business owner, YOU work hard for YOUR clients. They depend on you to provide your best. You are also responsible for every aspect of running your business from marketing to making sure your clients are happy to a million other tasks. You do it all! At what cost?

Keeping up with today's online marketing demands and staying in touch with customers while running your business can seem like an impossible task, and finding a reliable expert to add to your company and help with those tasks takes time. GhostSecPro turns your needs, tasks, and goals into immediate measurable solutions, so you can do what you do best.

I am a business owner too and I understand and am here to help! GhostSecPro gives businesses the extra skills and expertise to extend their reach and optimize efficiency in day-to-day activities. With savvy support from an administrative consultant, you are able to tackle more tasks each day, reach more customers, reinforce your business brand and much more without adding to your principle workforce.  I am an expert who utilizes today's technology and love for everything administrative to help my clients achieve BALANCE!